MAHA UK LTD.
As a branch of the MAHA Group, an ever-expanding company, we are the contact partner in the region as MAHA UK and thus belong to one of the most important manufacturers of automotive, testing and lifting technology worldwide. We offer a full service network to our customers. Our basis is technology and quality leadership.
OUR VISION
A world in which mobile travel is absolutely safe and environmentally friendly. #SAFETYFORSUREMAHA
---
The company
The British subsidiary of MAHA, established in 1997, MAHA UK stands for professional vehicle inspection and workshop fittings. As a manufacturer, it is trusted to supply its customers with various inspection devices for cars, utility vehicles, motorbikes and special-purpose vehicles.

With the option of linking individual test devices to form universal test lanes, offering products that meet the highest quality standards, reliability and long service life, MAHA UK is relied upon as a skilled and dependable partner.
To offer our customers a premium product, supported by outstanding customer service and technical support. MAHA UK is the benchmark, setting its own standards that ensures it is the market leader.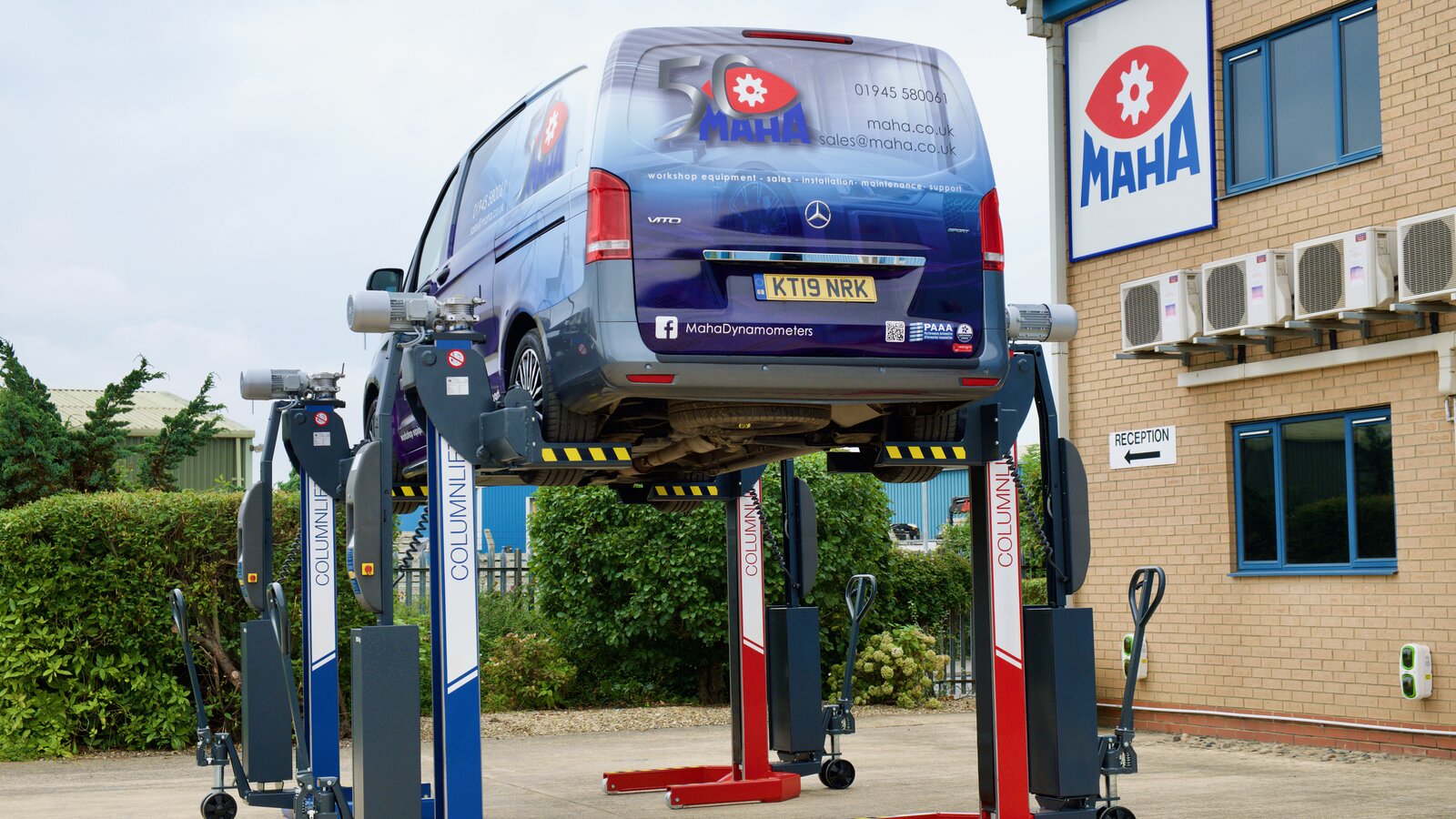 MAHA UK– TIMELINE
MAHA UK moves into its current headquarters in Cambridgeshire, opened by MAHA Founder, Winfried Rauch